Contributors
Connect
In Print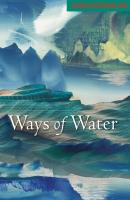 Ways of Water
Spring 2023
Edited by Bradford Morrow
Online
May 24, 2023
Of course the book she writes—the lesser book, the book about nothing—becomes a popular text, one that readers adore. When they ask her what she will write next, she says she is going to write the book over. Over? they ask her.
       Again, she says. She isn't really a writer, she tells them, she's a transcriber. She transcribes stories.
       Across languages? they ask.
       No, she says. That would be translation. I used to do that but stopped, she says. Now I transcribe. I take texts and transcribe them into another version of the same language.
       So you rewrite, they say.
       No, she says. You'll see.
May 18, 2023
For thousands of years, the peoples of the Marshall Islands have entertained a bustling interisland travel by canoe and small sailing craft without any of the tools—compass, sextant, nautical charts, and, these days, GPS—on which the rest of the world has depended. Within a purely oral tradition, Marshallese navigators developed a highly refined system of voyaging, relying entirely on their senses to decipher the subtlest of codes in the aqueous environment. Theirs has always been a world of waves.
With photographs by the author
May 10, 2023
I've been snorkeling in this river for sixteen years now and documenting a small stretch of it for about thirteen. Once a week, year 'round, regardless of the weather, I will swim for several hours, picking up trash as I go, but mostly photographing what I find—fish and turtles, plants and rocks, even the contours of the riverbed, which change depending on the flow. Based on John Burroughs' maxim—"To learn something new, take the path that you took yesterday"—I decided a long time ago to focus on the half-mile reach that runs from City Park, through Sewell Park, and on to the spillway below Spring Lake.