Contributors
Connect
In Print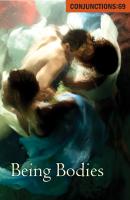 Being Bodies
Fall 2017
Edited by Bradford Morrow
Online
March 20, 2018
You can't live forever in fear of language. Or well,
you can.
But it's pathetic.  
March 13, 2018
Come late spring the branches bear

creamy blooms then pulpy orange half-sweet

three- or four-stoned fruits that slip to the dirt

that all things living leave behind, dirt
February 27, 2018
You dwell at green lights
longer than expected.
Thoughts that had gone far
are slow in returning.
advertisement
advertisement
The Bard Fiction Prize winner Laura van den Berg reads from her work.
Monday, April 2, 2018
2:30 pm
Campus Center, Weis Cinema