Contributors
Connect
In Print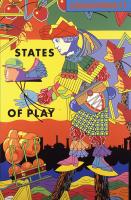 States of Play: The Games Issue
Fall 2021
Bradford Morrow
Online
January 26, 2022
It is a hot day out there and here inside the raw cool moronic hum of the conveyer you're soothed by the song of that flat black path transporting items at a safe, considered pace to the terminus of this shopping haul, the ambulatory beeps from the cashier's key-padding or her face or the crown of her head or wherever the fuck it's leaking out, this woman's disinterest, her analog margin of error tempered through skilled human agency, foolproof PLUs, printed receipt. Love this grocery. You can't go wrong here.
January 19, 2022
Now that the little lies
            accrue into the vast
incredulity, fear on fear
            swells: a wave.

Slipping down the dune or
            climbing? Who can tell?
The small cries, growing smaller,
            fly past and vanish.
January 12, 2022
The hope of non-sleepers is sleep, sleep is the food of all living presence, and time is the food of sleep. Time is a physiological condition, in addition to being a pit of holes. Sleep and wake are genres. Despite all appearances to the contrary, and notwithstanding dreams, sleep is a season. If you jump ahead, skip episodes of sleep, fragment the night, you lose the poetry of daytime. Daytime becomes a plot-driven slog; all it thinks about is sleep.
advertisement